iPhone is considered one of the best mobile phones in the world. Apple releases new series every year, bringing the newest technology and popularity. Many people like the simple and stable iOS operating system. However, iOS can sometimes go wrong and may also cause data loss. Therefore, it's necessary to use this free software to backup iphone regularly.
What's the best way to backup iPhone?
Apple always recommends users create a backup of their iPhones. There are two official backup ways for you to choose from. You can back up your iPhone with iCloud and iTunes. However, the disadvantages of these two backup tools are obvious.
Only full backup and restore are supported by iTunes and iCloud. They only allow you to backup the whole iPhone every time. There is no option to select the files you want to backup. What's worse, when you want to restore the backup, you have to reset your device, which means you will lose all the existing files.
The backup files cannot be read. The iTunes backups are stored on computer and the iCloud backups are stored in the cloud server. However, you cannot check the details of the backup. In addition, iTunes backups are saved to the computer by default. It will be a difficult task to move iPhone backup to external hard drive.
iCloud free space is limited. Each user has only 5GB of free space, which is far from enough to back up all your data. If you want to complete backup with iCloud, you need to buy more storage space.
The backup can take a long time to complete. iTunes and iCloud backup all the data and settings on your iPhone, so the backup can take a long time. If you use iCloud to backup iPhone but have a bad network, then it will take longer.
As you can see, when using iTunes and iCloud, you can not backup your iPhone in the way you like. The iCloud storage space is not enough to save all your files. You have no choice but to backup/restore the entire content.
If you want to easily manage the backup, you can turn to a third-party backup tool like FoneTool. It can be the best choice if you want to backup iPhone to computer without iTunes. Just keep reading to learn more.
The best iPhone backup software for Windows users
FoneTool is one comprehensive iPhone management tool for Windows users. With this tool, you can easily backup iPhone on Windows, check backup files and selectively restore iPhone backup. It offers two backup modes: Selective Backup & Full Backup. With Selective Backup, you can preview and select the files you need. With Full Backup, you can backup all content and settings in one click.
Also read: Best iOS App Development Company in California | Top iPhone App Developers California
Selective Backup
FoneTool Selective Backup can help you backup important files from iPhone to computer. Your important files are grouped into different collections, which makes it easy to find the data you need to back up. For example, you can view all your photo albums and select the photos you need.
Choose Selective Backup if you want to create a backup.
Then you can click the icon to preview and select the files you need.
Finally, select the storage path and click Start Backup.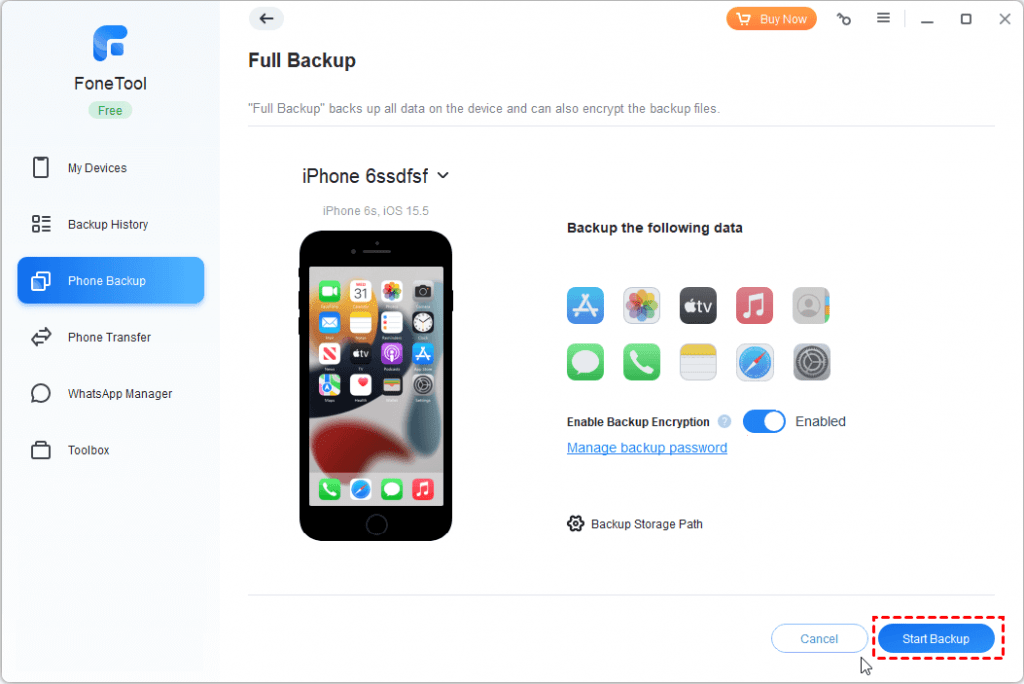 Full Backup
FoneTool Full Backup is able to backup the entire iPhone, including photos, videos, contacts, call history, text messages, memos, calendars, Safari history and bookmarks, applications data, system settings.
When upgrading to a new iPhone, you can first backup your old iPhone and then restore the backup to the target iPhone to achieve data transfer.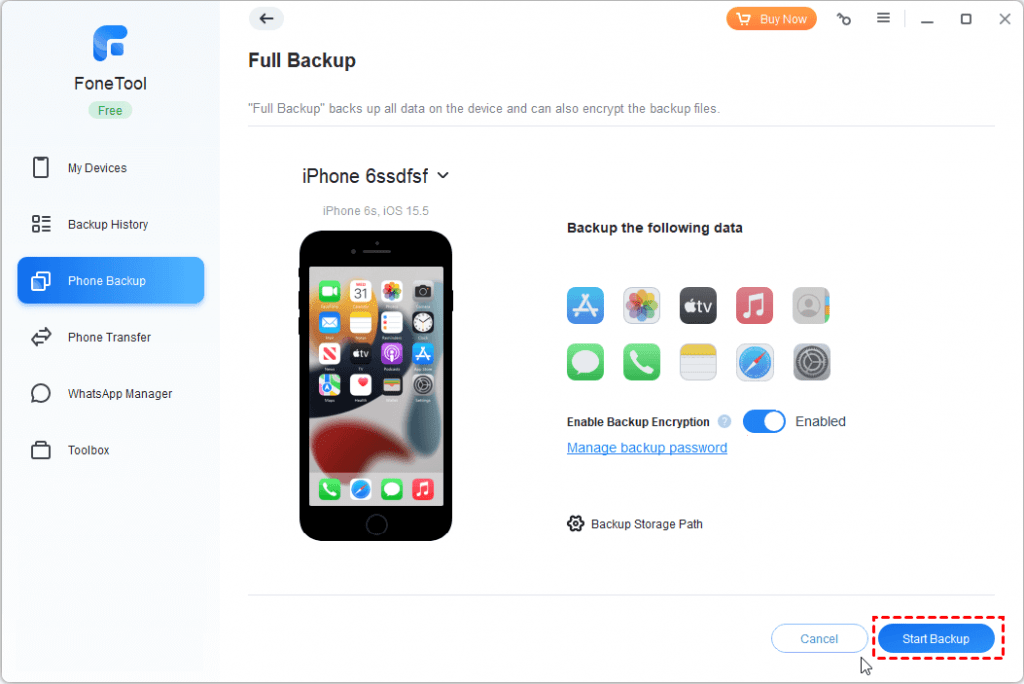 Notes:
With FoneTool, you can backup your iPhone to computer, USB flash drive, or external hard drive directly.
When the backup is completed, you can go to the Backup History to check the backup. You can view the backup files, delete the backup files, restore the backup to iPhone.
You can only view the details of Selective Backup. What's more, you can restore selected files to iPhone and it will not erase any existing data on the iPhone.
FoneTool is more than an iPhone backup tool. It also supports data transfer between iPhone and computer, between iPhone and another iPhone/iPad. When you want to transfer music from computer to iPhone, you can choose Phone Transfer and go PC to iPhone to make it.