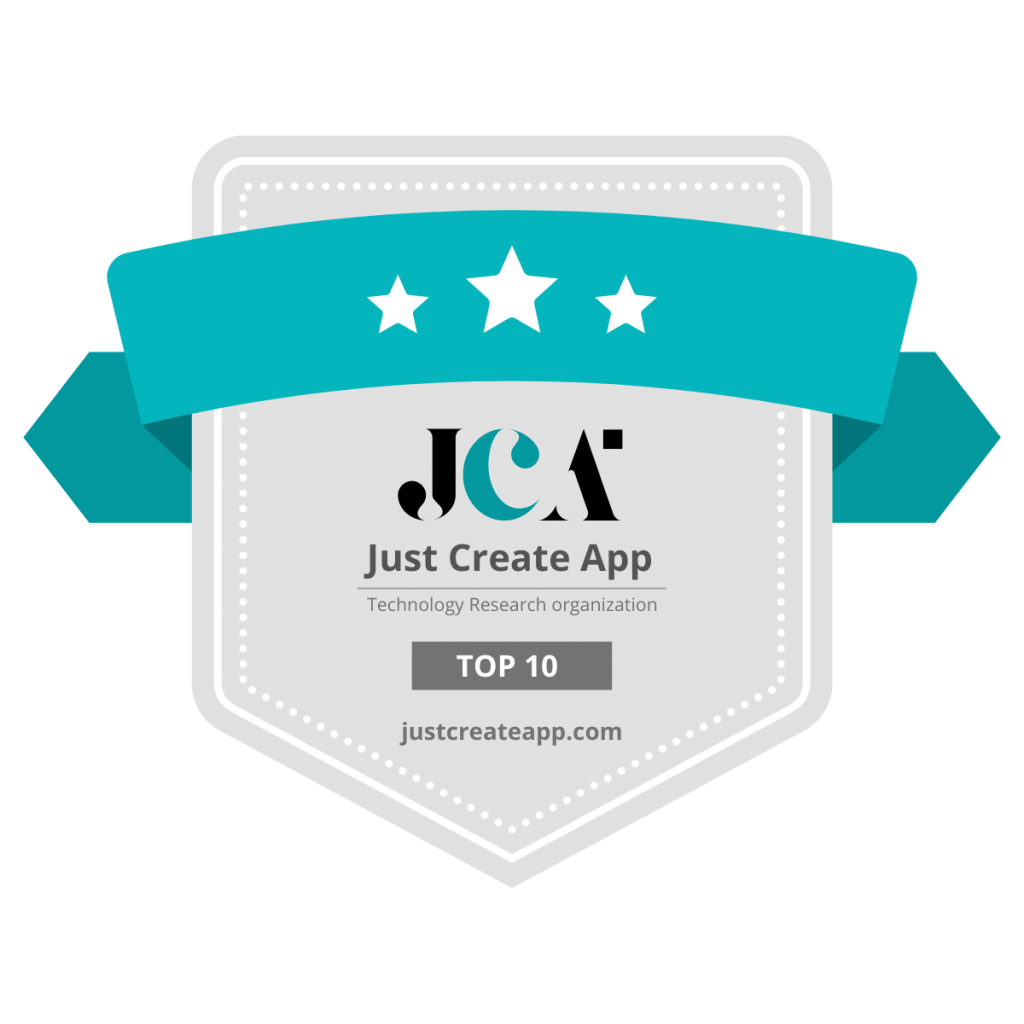 The Top 10 List Curated For You.
Pick the best from the list of top AI based chatbot development companies. Our Experts have curated this list especially for you.
As AI becomes more essential for businesses, the top Chatbot development companies of today are at the forefront of this technological advancement.
Chatbot development companies often use cloud computing and edge computing, but they also mix and match a wide range of other technologies to meet and exceed use case expectations in the community as a whole. In this field, machine learning is the leader, but the top AI chatbot companies of today are expanding their technological reach into other categories and operations, such as predictive analytics, business intelligence, and deep learning, which is helping to solve a number of problems in business, also cutting large costs.
We understand that it can get very hard to ensure that the best chatbot development company you are hiring is good enough for you. Our team of experienced technology professionals have created this list after comparing and analyzing 100+ factors. So this list will help you to find the best chatbot development company for your business.
Top 10 Chatbot Development Companies in 2024
Let's take a close look at this list of companies that can help you build a robust website for your business.
1. InData Labs
InData Labs develops secure, emotionally intelligent and to-the-point chatbots that improve customer service with every interaction.
The company builds custom virtual assistants powered by AI, machine learning and NLP. For businesses to meet their needs, they train chatbot solutions using OpenAI GPT models and their proprietary LLMs. They aim to achieve advanced conversational client support and generate more complex and nuanced automated responses.
InData Labs is passionate about helping companies scale, having worked with a myriad of clients. The company has fine-tuned the GPT-4 model and built their own Conversational AI chatbot for their business process automation and customer human-like interaction. The chatbot solution is a sure-way to scale up any business and decrease operational costs.
| | | | |
| --- | --- | --- | --- |
| Cost | Min. Project Size | No. Of Employees | Location |
| $50 – $99 / hr | $15,000 | 50-200 | Cyprus, US, Lithuania |
---
2. Yellow Systems
Chatbots are automated solutions that improve your customer service, make it easier for you to talk to your clients, and speed up work inside your company. They can work with the help of scripts, but AI-based solutions are more personalized and effective. Yellow has more than six years of experience in working with chatbots of various types.
They have helped several industries with their chatbot development solutions. The industries they served are: healthcare, finance, E-commerce, education, agriculture, communication, fintech, tourism, entertainment and real estate.
| | | | |
| --- | --- | --- | --- |
| Cost | Min. Project Size | No. Of Employees | Location |
| $50 – $100 / hr | $10,000 | 250-800 | San Francisco |
---
3. Appinventiv
Appinventiv integrates intelligent automated strategies into businesses based on advanced Artificial Intelligence and Machine learning solutions. As a trusted AI/ML software development company, the experts here power every solution with Big Data, text and predictive analytics, and intuitive comprehensive tools bringing nothing but the best possible results.
Appinventiv has already transformed a diverse range of industries including healthcare, education, eCommerce, fintech and more with top-notch AI-based products that align perfectly with business goals. Make business smarter by harnessing the value of data using high-end AI/ML software and app development services.
| | | | |
| --- | --- | --- | --- |
| Cost | Min. Project Size | No. Of Employees | Location |
| $20- $25 /hr | $25,000 | 1000+ | Manhattan, NY |
---

4. WotNot
A robust chatbot platform is provided by WotNot, a no-code chatbot development agency, to build both basic and advanced AI-based bespoke chatbots. They provide a professional build-for-you service as well, which is unique compared to other chatbot platforms. Their team will analyze your needs and create your chatbot.
You can use chatbots to scale your lead generation, improve customer service, or increase the number of appointments that are made. The power of bots can be used by your company to its advantage if you have a number of them, each designed for a particular task.
| | | | |
| --- | --- | --- | --- |
| Cost | Min. Project Size | No. Of Employees | Location |
| $50 – $99 / hr | $25,000 | 50-200 | Austin, Texas |
---
5. Softweb Solutions
For the creation of enterprise-ready bots, they are providing chatbot-as-a-service.
Create a chatbot with a certain level of conversational intelligence or just build a chatbot using a combination of machine learning, NLP, speech recognition, text analytics, and automation to modernize the way businesses connect with their clients.
They have years of experience in building chatbots that help businesses to scale easily and reducing costs simultaneously. Let's have a look at the statistics of this chatbot development companies.
| | | | |
| --- | --- | --- | --- |
| Cost | Min. Project Size | No. Of Employees | Location |
| $50 – $99 / hr | $25,000 | 250-1000 | Plano, TX |
---
6. Drift
Drive conversion by integrating chatbot from custom chatbots development company, Drift, with customers in real-time
Having the appropriate dialogue is key to accelerating qualification and conversion. Therefore, the corporate customer who has been interacting with your marketing for weeks has a different experience than the CEO of a small business just now visiting your homepage. It's the power of having the correct talk every time, at the right time.
| | | | |
| --- | --- | --- | --- |
| Cost | Min. Project Size | No. Of Employees | Location |
| $25 – $50 / hr | $10,000 | 50-100 | Boston, MA |
---
7. Streebo
Streebo specializes in Conversational AI, Chatbots, and Virtual Agents and has rolled out an extensive library of pre-trained Chatbots for numerous Industries and Domains. Our Chatbots are powered by industry-leading NLP engines, such as IBM Watson, Amazon Lex, and Google Dialogflow.
They also use AI and ML technology to enhance the features of chatbots. They are the best chatbot development company.
| | | | |
| --- | --- | --- | --- |
| Cost | Min. Project Size | No. Of Employees | Location |
| $25 – $75 / hr | $5,000 | 50-200 | Houston,Texas |
8. Chatbots Studio
Chatbots.Studio is a well-known brand in the world of Chatbot app development as a team of innovative chatbot app developers that strive to produce exceptional chatbot development services and highly engaging platforms. They have established a reputation in the market as a reliable chatbot solution supplier for prominent corporations. It is one of the greatest chatbot firms renowned across the world for its efforts in providing powerful and comprehensive Chatbot business and development services.
Thousands of discussions every hour occur on channels like Telegram, Facebook, and Viber, all thanks to this company's best chatbot development services, which are being embraced by a wide range of industries, including hotel management, telecom communications, retail, banking & finance, and other service providers.
| | | | |
| --- | --- | --- | --- |
| Cost | Min. Project Size | No. Of Employees | Location |
| $50 – $100 / hr | $10,000 | 50-180 | Ukraine HO |
---
9. Codete
Experts think that chatbots might be useful for patients who are unsure of where to seek treatment. People sometimes aren't sure if they should go to the emergency room or just contact their doctors via telemedicine for minor issues.
Now that you understand how chatbots operate, here are 5 use scenarios that highlight the potential advantages they might offer to medical professionals, patients, and healthcare providers. These consist of:
Frequently Asked Questions (FAQs) (FAQ)
Making appointment plans
Checking for symptoms
health monitoring
Employing and educating
They are the best chatbot development company for healthcare industry.
| | | | |
| --- | --- | --- | --- |
| Cost | Min. Project Size | No. Of Employees | Location |
| $25 – $50 / hr | $10,000 | 50-180 | Kraków, Poland |
10. Unibot
We now live in a digital world where almost everything is possible thanks to technology innovation. The human touch adds something extra, though. Successful businesses understand how crucial personality is. Chatbots are a technology that facilitates simple, intuitive, and effective customer contact.
Check the top chatbot app development company that can help your business to grow at rapid pace.
| | | | |
| --- | --- | --- | --- |
| Cost | Min. Project Size | No. Of Employees | Location |
| $25 – $50 / hr | $5,000 | 50-180 | Kyiv, Ukraine |
---
Choosing The Right Chatbot App Development Company
With the use of artificial intelligence-powered algorithms, we must automate routine chores. Therefore, you should pick a chatbot development company that creates software that encourages automation, enhances user experience, cut costs of your company, and aids in the rapid expansion of your organization.
Take a look at: Top Offshore Software Development Companies
Verify that an AI chatbot can be useful for your organization, and pave the way for AI decisions to move from the tactical to the strategic level. But first, let's examine the criteria utilized to rank top chatbot development companies.
Firms Rating Criteria
Size of the business
Cost-effectiveness
Total number of chatbot software/apps created
Multiple industries collaborated with
Company share of the market
Client reviews
Company Revenue
The annual pace of business expansion
Please See: Best Mobile App Development Companies in Houston
Additional rankings factors for best chatbot development companies
Chatbots integration capabilities
AI and ML enhancements
Natural language processing capabilities
Cost to create a chatbot
Skills of the team members
Conclusion
The above list includes all of the top chatbot development companies. You should hire any of the above chatbot developers based on your requirements. Each of these chatbot development companies has substantially influenced modern tech culture through their ingenuity and AI based approach. Choose from the list of the best chatbot development agencies that have the vision, intelligence, and sincerity to offer your business a significant boost.
FAQ's
How Do I Choose a chatbot development company for my enterprise?
You have to examine their work portfolio, client reviews, and website. Often, the finest web developer for you will have already developed many chatbots matching your needs. Make sure to describe exactly what you're searching for in a chatbot. So that you may receive more accurate pricing and other information. The more complex the chatbot, the higher will be the cost.
What are the questions you should ask a chatbot development company?
Do you cover all stages of the chatbot development process? How much time your team will take to create a customized and trained chatbot for my business? Do you update regularly about the bot development process? Have you ever worked on a project like mine earlier?