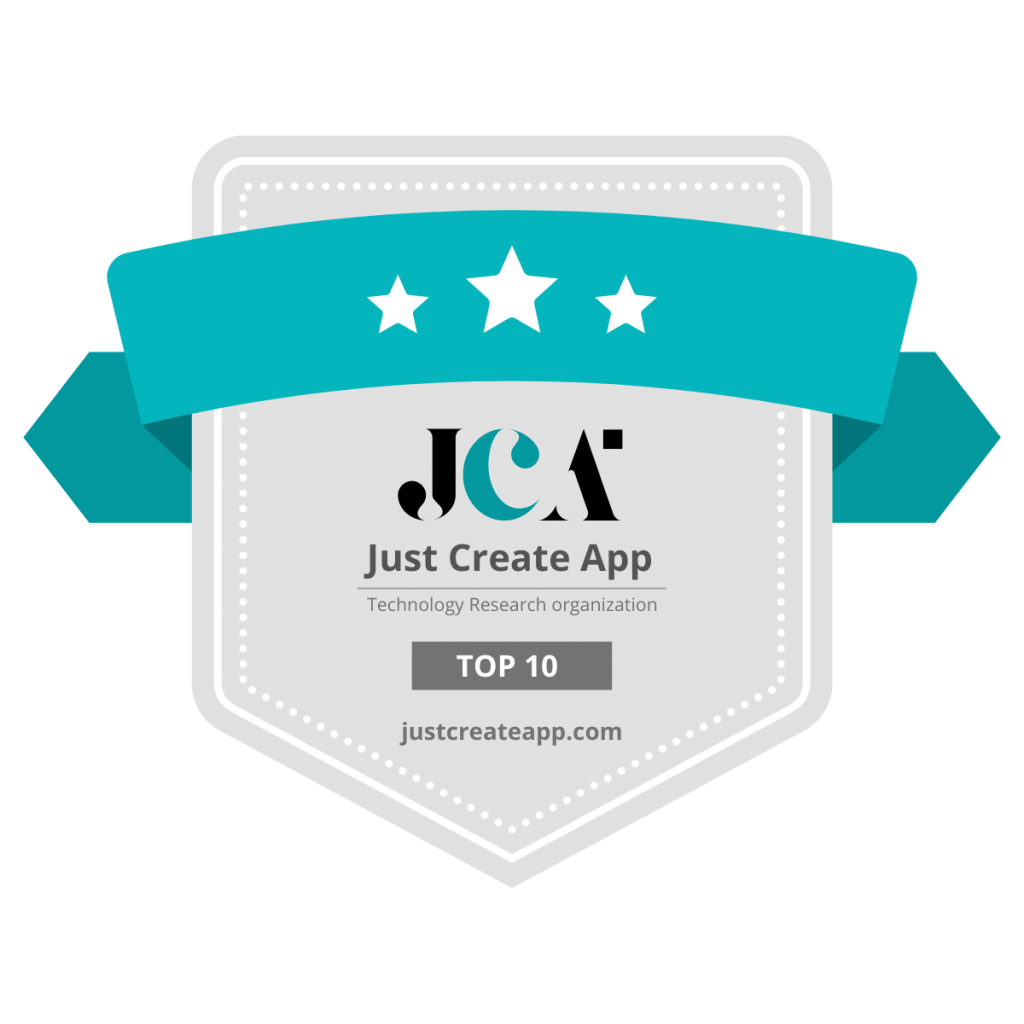 The Top 10 List Curated For You.
Pick the best from the list of Web3 Game Development Firms in NYC, USA. Our Experts have curated this list especially for you.
Are you looking for "Top 10 Web3 game Development Companies in Nyc, USA" to find a reliable Web3 development company for your solution? Don't worry; you're in the right spot. Here, we've put together a list of the Best Web3 Game Development Companies based on their services, products, experience in the industry, customer rankings, and other factors. This will give you the required information to make quick decisions until you get to the last company. So, share our survey and choose the best company for a web3 application, website, or both to help your business grow in the 3D world with the help of blockchain technology.
Read: What Is Web 3.0 and Why Does It Matter?
We understand that it can get very hard to ensure that the best web3 game development company you are hiring is good enough for you. Our team of experienced gaming technology professionals has created this list after comparing and analyzing 100+ factors. So this list will help you to find the best Web3 Game Development Company.
Top 10 Web3 Game Development Companies in 2024
Let's take a close look at this list of companies that can help in building the best web3 game for you. The 3rd generation of the web has many applications and is more secure. To coincide It's the best version of the Internet. Let's look at the filtered web3 gaming firms for you.
---
1. Kevuru Games
Kevuru Games is one of the most reliable and trusted companies in the world that makes platforms for making web3 games. They offer full blockchain and metaverse development services, such as smart contracts, NFT games, web3 app development, crypto wallets, cryptocurrency exchanges, NFT token platforms, and many more.
The metaverse game development company is building a business that gets the attention of its target audience by putting together a unique mix of young and experienced professionals. Their development team uses a customer-centered and flexible process to ensure that the final product meets clients' needs. Rest, you can check online ratings and reviews to find out what customers have to say about them.
| | | | |
| --- | --- | --- | --- |
| Cost | Min. Project Size | No. Of Employees | Location |
| $50 – $99 / hr | $25,000 | 50-200 | Seattle |
---
2. RisingMax Inc.
RisingMax was started in 2015 and is a well-known company that makes software and mobile solutions. It is known for its innovative software and mobile solutions. RisingMax is a reliable Web3 Development Company that can provide solutions for large businesses. Additionally, 250 smart blockchain technology experts who know a lot about AI., ML, IoT, VR, and AR work for the company.
RisingMax is thought to be an excellent place to start making mobile apps all over the world. There are offices in New York and Chicago, both in the US. The company has worked on more than 250 projects for clients worldwide. It has more than 500 happy clients, of which 75% are repeat customers. RisingMax is good at designing, developing, and building web3 projects for eCommerce stores, NFT marketplaces, crypto wallets, and other projects.
| | | | |
| --- | --- | --- | --- |
| Cost | Min. Project Size | No. Of Employees | Location |
| $50 – $100 / hr | $10,000 | 250-800 | San Francisco |
---
3. Maticz
Maticz is one of the software development companies with the fastest growth. It offers clients worldwide web development, mobile app development, digital marketing services, blockchain development, and other cutting-edge engineering services.
Maticz uses the latest technology stacks to create custom web3 projects for clients. They also offer services like creating a metaverse real estate platform, metaverse games, an NFT marketplace, 3D spaces, applications, metaverse integration services, and more.
| | | | |
| --- | --- | --- | --- |
| Cost | Min. Project Size | No. Of Employees | Location |
| $50 – $99 / hr | $10,000 | 50-200 | South Australia |

4. Prolitus Technologies
Prolitus Technologies has been offering consulting, design, and development services for web3 since 2007. The company is ISO 9001 and ISO/IEC 27001:2013 certified. The company uses cutting-edge technologies like Blockchain, AI, RPA, ML, IoT, and Business Intelligence for business growth. With more than 250 employees and offices in India, the United Arab Emirates, Singapore, and the United States, Prolitus provides services worldwide.
The company has finished over 750 projects that have helped improve business products and services. Prolitus uses its knowledge of industries like government, BFSI, manufacturing, retail, healthcare, and education to create a unique business environment.
| | | | |
| --- | --- | --- | --- |
| Cost | Min. Project Size | No. Of Employees | Location |
| $50 – $99 / hr | $25,000 | 50-200 | Austin, Texas |
---
5. Codezeros
Codezeros is a tech company that is just starting. Their modern web solutions are all based on blockchain. The company was started in 2015, and it now has more than 150 young people working for it to provide services using Blockchain Technology, AI, VR, IoT, and other technologies. Code Zeros offers a wide range of Blockchain consulting services for your web3 development solutions, including Modern Whitepaper Solutions, Blockchain Tokenization, Smart Contract Creation, Pitch deck Solutions, New DLT Solutions, and more.
The company builds business software from the ground up to break the mold of traditional and similar business solutions. The company also looks at how our client's ideas can be used better.
| | | | |
| --- | --- | --- | --- |
| Cost | Min. Project Size | No. Of Employees | Location |
| $50 – $99 / hr | $25,000 | 250-1000 | Plano, TX |
---
You may also like reading: How are Web3 games built? A Comprehensive Journey into the Future of Games
6. Sellbitbuy
Sellbitbuy is known worldwide as the best web 3 game platform development company. Any business owner can rely on them to get the project done for a meager price, with the plan being carried out well and every detail covered. Any of the companies would have a hard time meeting all of the requirements. Still, the company's developers have worked there for years.
Also, they have young developers with new and unique ideas who will help carry out the plan. This mix of experienced workers and young, dedicated workers allows them to offer services for developing the metaverse.
| | | | |
| --- | --- | --- | --- |
| Cost | Min. Project Size | No. Of Employees | Location |
| $25 – $50 / hr | $10,000 | 50-100 | Boston, MA |
---
7. Aetsoft
Aetsoft is a company that makes games and apps for the Web3 platform. It also does custom development projects for businesses. With 8 years of experience in digital space, they make perfect versions of the metaverse that are based in the real world. Their experts can make businesses more productive without relying on outside help.
They help their clients by giving them unique designs that can be used to make futuristic apps for many different industries. Aetsoft has 250 workers and charges between $50 and $99 per hour for a project.
| | | | |
| --- | --- | --- | --- |
| Cost | Min. Project Size | No. Of Employees | Location |
| $25 – $75 / hr | $5,000 | 50-200 | Houston,Texas |
---
Also check: Is Web 3.0 the Future of Gaming? Unlocking the Future of Games
8. Zco Corporation
Zco Corporation is one of the oldest companies in the US that makes Web3 games. They have 33 years of experience and work on projects ranging from augmented virtual reality experiences to large-scale cloud storage solutions for businesses. They offer startups focusing on 3D animation and augmented virtual reality applications top-notch services. This company gives its clients cutting-edge solutions that work well. This company has about 1,000 professionals who charge between $25 and $49 per hour for a single project. Their area of expertise is making brands more visible in the digital world.
| | | | |
| --- | --- | --- | --- |
| Cost | Min. Project Size | No. Of Employees | Location |
| $50 – $100 / hr | $10,000 | 50-180 | Ukraine HO |
---
9. VironIT
VironIT is a specialized web3 software development company to provide end-to-end software development services. Software integration, web-oriented software products, mobile application development, custom business software solutions, and updating, supporting, and maintaining advanced applications in web3 technologies are among the company's primary expertise areas. With 300 well-known companies, the company has successfully completed more than 500 projects across a range of industries, including banking, gaming, health, retail, marketing, sports, and others.
VironIT provides a wide range of services in North America and Western Europe, working with Fortune 500 companies. Blockchain Smart Contracts, Business Application Development, Virtual Reality (VR), Augmented Reality (AR), IT Consulting, Cross-platform Mobile Application Development, and other services are on the company's list of top-rated offerings.
| | | | |
| --- | --- | --- | --- |
| Cost | Min. Project Size | No. Of Employees | Location |
| $25 – $50 / hr | $10,000 | 50-180 | Kraków, Poland |
---
10. LeewayHertz
They design and build blockchain-based gaming platforms depending on your gaming project requirements. By building an open-source gaming platform with a front end and a back end, they provide a decentralized and autonomous UI/UX design for the Web3 gaming ecosystem. Their gaming NFT experts assist you in designing, innovating and launching gaming NFT marketplaces. From creating a roadmap to full-stack design analysis, they develop interoperable marketplaces.
| | | | |
| --- | --- | --- | --- |
| Cost | Min. Project Size | No. Of Employees | Location |
| $25 – $50 / hr | $5,000 | 50-180 | Kyiv, Ukraine |
---
Choosing The Right Web3 Game Development Company
By incorporating metaverse and blockchain technologies into the gaming industry, Web3 gaming has changed the entire gaming environment. It has democratized the gaming industry by removing central game administrators and gaming platform owners.
Also Check: Top NFT Game Development companies
Web3 gaming is also powering the financial part of the game sector with breakthrough technologies such as blockchain, DAO, and the metaverse. It facilitates lucrative activities such as in-game digital asset trading and play-to-earn through the use of NFTs. As a result, Web3 gaming is a step forward toward a revolutionized digital game business.
Firms Rating Criteria
Size of the business
Cost-effectiveness
Total number of Games developed
Multiple industries collaborated with
Company share of the market
Client reviews
Company Revenue
The annual pace of business expansion
Please See: Top Metaverse Development Companies
Additional rankings factors for best web 3 game development companies
Gaming integration capabilities
AR and VR enhancements
Music capabilities
Cost to create a gaming app
Skills of the team members
Conclusion
I hope you noticed the top 10 web3 development companies on the list. It's up to you to choose the best option based on your company's needs and technological requirements. Analyze the company's policies, product delivery, and communication style, but only just. It will assist you in reaching a wise decision.
FAQ's
What are the key features of Web3 gaming?
Web3 gaming is a value-exchange gaming model in which users can own and sell in-game assets and collectibles in the form of one-of-a-kind NFTs using cryptocurrencies. Web Gaming is open source and provides self-sovereignty and decentralization in gaming.
What are the technology stacks of Web3 gaming?
Smart contracts, Digital wallets, XR Hardware, web3 libraries and much more are in the tech stack of web 3 blockchain-based game development.
How Do I Choose a web3 game development company?
You have to examine their gaming work portfolio, client reviews, and website. Often, the finest web3 game developer for you will have already developed many web3 games matching your needs. Make sure to describe exactly what you're searching for in a blockchain-based web3 game. So that you may receive more accurate pricing and other information. The more complex the game, the higher will be the cost.
What are the questions you should ask a web3 game development company?
What is your experience in web3 game development, Show me your portfolio, reviews, and how much time you will take in developing a game. What will be the cost of web3 game development?