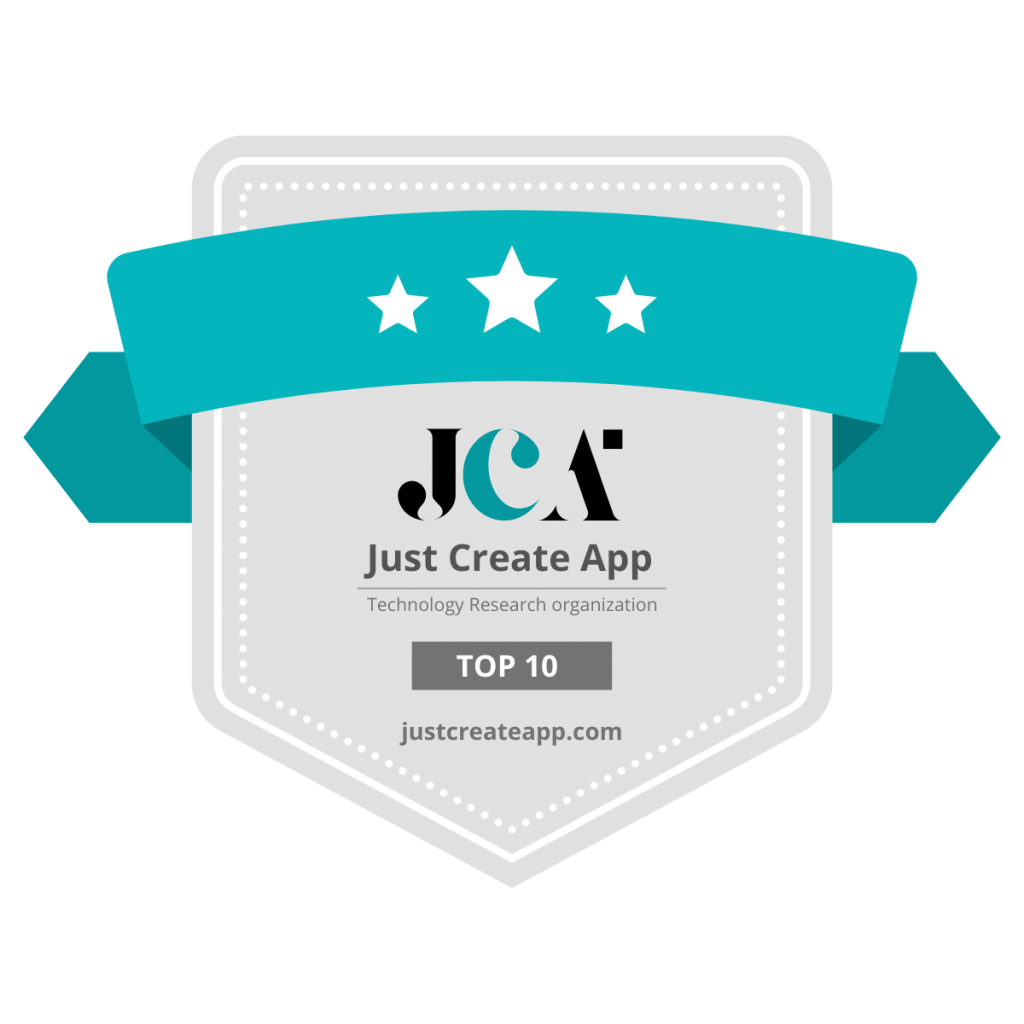 Top 10+ List Curated For You.
Pick the best from the list of top Virtual Reality Game Development Companies. Our Experts have curated this list based on research, reviews, and knowledge.
Technology is changing at an exponential rate. Just 2 decades ago our parents were not even believing that he can talk with his brother who is living 1500km apart and can talk with each other with a device. Now the time has come when our imagination of being together even after being physically apart is going to be true with the help of stunning technology. Now we will be able to feel each other's presence even after being apart. We can play games together, do the shopping and enjoy entertainment. This all is being achieved with the help of Virtual Reality. Before going further let's understand virtual Reality First.
Check the Top 10 Web3 Game Development Firms which can help you to build a futuristic game.
What is Virtual Reality?
Virtual reality (VR) is a technology that simulates an environment. VR, like the user interface, allows people to immerse themselves in the best of the artificial world. Instead of observing the screen, users are immersed and able to engage with 3D worlds. It stimulates all of the senses, including vision, hearing, touch, and smell. Computer technology serves as the artificial world's gatekeeper. However, everything comes with a few limits in an experience, such as content availability and a lower range of computer capability. The primary component of virtual reality is the head-mounted display (HMD).
Please also check 5 Unique Ways how VR is Transforming eCommerce.
Virtual Reality in Gaming Industry
An industry expert from Solitaire Bliss explains that the introduction of virtual reality is a game-changer for the gaming industry since it provides a more refined version of a formerly simple user experience. These days, virtual reality (VR) games are all the rage, attracting the interest of a large audience. It has the ability to immerse the user in the game in real-time and gives visually appealing virtual things. However, these advantages have improved the gaming experience and increased player engagement and retention by grounding the virtual world in the real world.
Also Check: Metaverse Marketing: Future of Marketing in Web 3.0
We understand that it can get very hard to ensure that the Virtual Reality Game Development Company you are hiring is good enough for you. So this list will guide you to hire the best VR game developer.
Top VR Game Development Companies in 2022-23
Let's take a close look at this list of companies who can help you in building a robust website for your business.
---
1. Groove Jones
They are a technology firm that is led by creative people. Groove Jones is one of the most award-winning XR (Extended Reality) studios in the world. The company was established in 2015, and since then, it has won several Event Marketer's EX Gold Awards, Shorty Awards, Obie Awards, Clio Awards, and Digiday Awards for the work that it has produced.
Innovative and creative solutions for today's digitally connected customers are produced by this company's team of talented artists and intelligent engineers, who make use of the most advanced technology and procedures. Throughout the course of their existence, they have adhered to a singular vision: to motivate, captivate, and entertain audiences by giving life to their imagination.
| | | | |
| --- | --- | --- | --- |
| Cost | Min. Project Size | No. Of Employees | Location |
| $40 – $79 / hr | $10,000 | 50-240 | USA |
---
2. Lucid Reality Labs
They have high hopes that VR and AR will help raise living standards everywhere. By going the extra mile to foster group cohesion, client partnerships, and in-depth technical knowledge, they provide immersive solutions with a beneficial social impact.
They help bring about a new reality that will improve people's lives all across the planet.
| | | | |
| --- | --- | --- | --- |
| Cost | Min. Project Size | No. Of Employees | Location |
| $25 – $49 / hr | $10,000 | 50-200 | USA |
---
3. 4 Experience
They are a top-tier virtual reality development firm, and they can bring your wildest ideas to life.
Investing in VR development will provide doors to innovative problem-solving at the highest levels. Everything from initial brainstorming and design to finished VR product and ongoing maintenance!
They design and develop individualized augmented and virtual reality apps. They assess your requirements and preferences before developing customized virtual reality (VR) solutions. They are skilled in research and development, so they can provide the kind of specialized, in-depth services that customers like you need. That's because you want your app's users to enjoy a one-of-a-kind, unforgettable experience with it.
| | | | |
| --- | --- | --- | --- |
| Cost | Min. Project Size | No. Of Employees | Location |
| $25 – $49 / hr | $25,000 | 50-200 | USA |

4. ScienceSoft
Services for developing virtual reality (VR) applications typically centre on making use of software that enables users to interact with simulated settings. ScienceSoft's 33 years of software development experience and 26 years of 3D modelling expertise allow them to create cutting-edge virtual reality (VR) programmes that are widely used and quickly adopted.
By gathering and analysing your demands and formulating technological requirements and features, we assist you in finalising both specific and high-level concepts for VR applications. You can obtain their assistance in selecting affordable virtual reality gear.
| | | | |
| --- | --- | --- | --- |
| Cost | Min. Project Size | No. Of Employees | Location |
| $150 – $199 / hr | $25,000 | 10-60 | USA |
---
5. Saritasa
They are competent technologists who use their enthusiasm for technology to develop effective products and solutions for their clients. Their enthusiasm inspires them to be original, creative, and knowledgeable. Their passion for technology keeps them learning, engaged, and enthusiastic about their work.
They develop custom 3D applications for mobile, online, virtual reality, augmented reality, and desktop platforms. They also offer business, education, training, and sales solutions.
| | | | |
| --- | --- | --- | --- |
| Cost | Min. Project Size | No. Of Employees | Location |
| $150 – $199 / hr | $5,000 | 50-100 | USA |
---
6. Onix Systems
Onix is an AR and VR development firm that transforms everyday objects into cutting-edge interactive products with immersive customer experiences. We make the most of AR and VR capabilities to create exceptional solutions that are personalized to your company's demands and ambitions. Let them use the power of augmented and virtual reality to propel your organization forward!
Their professionals build and blend digital representations of the actual world with computer-generated 3d models, assuring a fascinating experience that begins in the real world and progresses to an immersive virtual reality world by integrating AR and VR.
| | | | |
| --- | --- | --- | --- |
| Cost | Min. Project Size | No. Of Employees | Location |
| $25 – $50 / hr | $10,000 | 250-1000 | USA |
---
7. WeAR Studio
Any XR solution is an investment that must be repaid. They exclusively create relevant XR solutions with high ROI, which add actual value and are business-friendly. VR simulation can be used to tackle specific business difficulties, such as severe environment training.
Take your Virtual reality gaming experience to next level by shaking hands with best VR game development company.
| | | | |
| --- | --- | --- | --- |
| Cost | Min. Project Size | No. Of Employees | Location |
| $25 – $50 / hr | $10,000 | 250-600 | USA |
---
8. SetApps
Spatial computing, such as AR, VR, and MR, is altering how we interact with content. Setapp not only built the first VR multiplayer air combat game, but also an award-winning AR geometry app for elementary school children. They deal in Augmented Reality, Virtual Reality (VR) and Simmersiv Unity Development.
| | | | |
| --- | --- | --- | --- |
| Cost | Min. Project Size | No. Of Employees | Location |
| $50 – $100 / hr | $10,000 | 50-180 | USA |
---
9. iTechArt Group
They assemble senior-level, specialized development teams to assist fast-growing startups and innovative organizations in driving impact and achieving their objectives. They started more than 15 years ago and have since expanded into a genuinely worldwide company. While their clients are busy with business as usual, they are working across the globe to complete their clinet's next project.
They are a true VR game development company who can help you in making the best Virtual reality gaming app. Don't be late.
| | | | |
| --- | --- | --- | --- |
| Cost | Min. Project Size | No. Of Employees | Location |
| $25 – $50 / hr | $10,000 | 50-180 | India |
---
10. Innowise Group
Virtual reality is a technology that uses special hardware to simulate real-world activities and present them to consumers. Augmented reality technology allows for the addition of computer layers, which are digital things, to real-world objects. Innowise Group provides AR/VR/MR software development services that enable businesses, enterprises, and innovative start-ups to create game-changing digital solutions. They are really the top Virtual reality game development firm.
| | | | |
| --- | --- | --- | --- |
| Cost | Min. Project Size | No. Of Employees | Location |
| $25 – $50 / hr | $5,000 | 50-180 | India |
---
11. Monkhub Innovations
A service for making virtual reality games can help you get started on your journey towards creating games. It can give you a lot of options for making a game that could be the best on the market. But you might need help from a VR game Development Company to do that. Monkhub Innovations has the right people to help you make your own virtual world on the best game development platform.
| | | | |
| --- | --- | --- | --- |
| Cost | Min. Project Size | No. Of Employees | Location |
| $25 – $50 / hr | $5,000 | 50-180 | India |
---
12. Apzumi
Most of the time, our job is to be a technology partner that helps improve VR gaming experience through web and mobile apps. We also make sure that apps follow HIPAA and GDPR rules. What makes us stand out is that we combine technical to make virtual reality games that are best. If you want to develop a virtual reality game app then you can reach Apzumi.
| | | | |
| --- | --- | --- | --- |
| Cost | Min. Project Size | No. Of Employees | Location |
| $25 – $50 / hr | $5,000 | 50-180 | India |
---
13. Bornfight
The most advanced consumer VR sets right now are the Oculus Rift, HTC Vive, and PlayStation VR, but they are also the most expensive. Most of the time, your clients will want their apps to be available to a wider audience, so building apps for those platforms might not be the best solution.
VR glasses like Google Cardboard or Samsung GearVR are less expensive ways to solve the problem. They work the same way, but are powered by smartphones (which everyone has in their pockets nowadays). The idea is that all you have to do is put your phone in one of those headsets and you're ready for some virtual reality action.
They have done great in virtual reality gaming industry. With that much experience they can help you in best Virtual Reality Game development.
| | | | |
| --- | --- | --- | --- |
| Cost | Min. Project Size | No. Of Employees | Location |
| $25 – $50 / hr | $5,000 | 50-180 | India |
---
14. AVRspot
AVRspot is a VR game development company with an outstanding team of experts who build world-class AR/VR gaming solutions that transform existing markets. They are the best VR game development firm.
| | | | |
| --- | --- | --- | --- |
| Cost | Min. Project Size | No. Of Employees | Location |
| $25 – $50 / hr | $5,000 | 50-180 | India |
---
Choosing The Right Virtual Reality (VR) Game Development Company
While the market is saturated with companies offering top-tier virtual reality game development service, it will be little confusing for you to choose the right VR company. No worries! We have done all for you. In this list we have put handpicked Virtual Reality game building firms. Kindly choose one based on your requirements.
Take a look at: Top Offshore Software Development Companies
But first, you must see how we examine the criteria utilized to rank each VR game development company.
Rating Criteria VR Game Developers
Size of the business
Cost-effectiveness
Total number of VR games developed
Multiple industries collaborated with
Company share of the market
Commentary gleaned from client reviews
Company Revenue
The annual pace of business expansion
Please See: Best Mobile App Development Companies in Houston
Additional rankings points VR Game Developers
Accuracy in lifecycle management
Authentic track record
Responsive communication channel
Game UI standards
Expertise in UI and UX
Knowledge of technology
Conclusion
Every step of making a VR game is hard. But VR game development must be well-planned to avoid making changes at the last minute. There's going to be trouble. To stop them, the person who made the game must test it as it grows. Each time the development process is repeated, the input will become more important. So, please choose a company that makes VR games based on your feedback.
FAQ's
How to choose the best VR game development company?
You have to examine their past projects, client testimonials, and website. Often, the finest VR game development company have good portfolio to show you. If you can find the standards of game developed in the past have good presence and attractive then choose it. Make sure to describe exactly what you're searching for to develop a VR Game, so that you may receive more accurate pricing information. The more complex the VR game, the higher will be the cost.
What are the questions you should ask a virtual reality game development company?
There are some questions you should ask them while getting started with your game development. They are:
Do you cover all stages of the development process? Do you update regularly about the development process? How does your clients' VR game development testing normally go? Have you ever worked on a project like our's before?