Marketing automation is a vital tool for modern businesses to streamline their marketing efforts and improve efficiency. The market is full of various marketing automation platforms each offering unique features, integrations and pricing options. Choosing the right one can be a daunting task, but it can have a significant impact on a company's marketing success. In this article, we will highlight some of the best marketing automation platforms available in the market to help businesses make informed decisions.
Top 10 Marketing Automation Platforms
Let's look at some of the cool marketing automation platforms present across the globe that can help you in achieving all your business goals.
1. Marketo
For good reason, Marketo is the most well-known marketing automation solution. It's one of the most mature programmes, with a comprehensive feature set that not only assists marketers in managing email campaigns, but also provides superb capabilities for sales teams. Marketo also has a marketplace called LaunchPoint that includes dozens of integrations.
Marketo is ideal for businesses that want to take use of the tool's many features that go beyond basic marketing automation. It is not the most expensive tool, but it is also not the cheapest. If you're not planning to use the system's advanced features, you can accomplish equivalent results using a less expensive tool. However, if you want to start with the fundamentals and go to more extensive capability in the near future, starting with a tool like Marketo may be a good choice so that you don't have to swap over all of your data and campaigns later on. Marketo also offers a huge and active knowledge base, which is an excellent resource for new users.
2. Constant Contact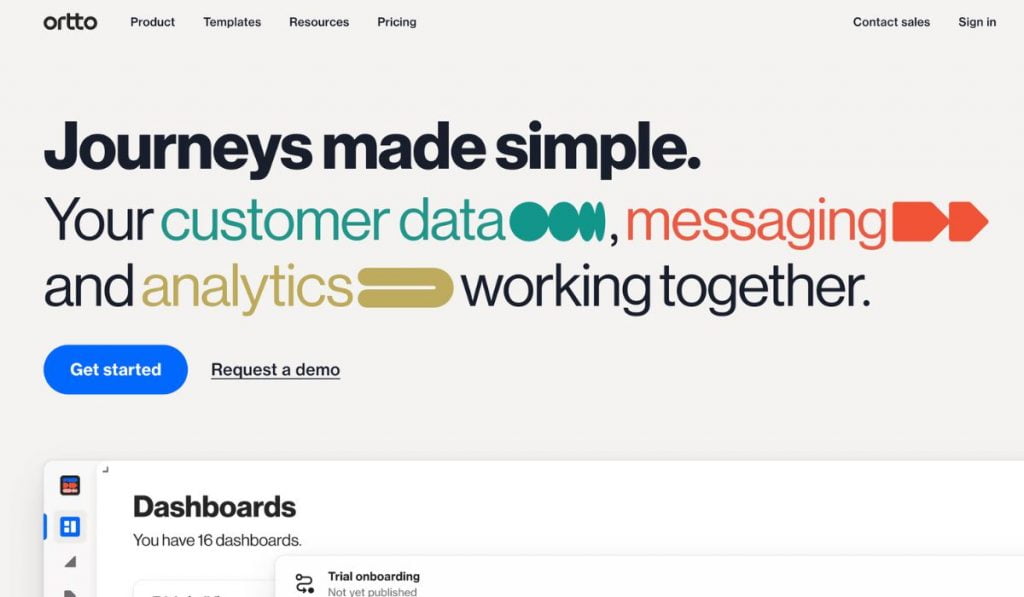 Constant Contact is a well-known small business email marketing platform. It performs an excellent job of offering fundamental functions in a way that even non-technical users can use. Its main differentiators are its ease of use and low cost.
Constant Contact is designed for the small business owner who wants to get started quickly with organised email marketing but does not anticipate requiring any extra features in the future. If you fit this criteria, the product is ideal for you; however, if you intend to grow your marketing automation efforts in the near future, this is not the tool for you.
3. Adobe Marketing Campaign
Adobe Campaign, previously Neolane, is marketing automation software that streamlines one-on-one communication with prospects. Adobe Campaign's visual campaign orchestration guarantees that marketers understand the flow of their marketing plan and how prospects perceive this experience. Integrated customer profiles record prospect behaviour, information, and activities, allowing marketers to build relevant experiences.
Because Adobe Campaign provides real-time data, synchronous engagement allows for the delivery of highly tailored messages. Small and large organisations alike may use Adobe Campaign to deliver on the promise of personalised interaction that predicts what customers will do. Companies can better position themselves for success by understanding their customers' behaviours and interests.
4. HubSpot
The benefits and drawbacks of using HubSpot are the same: the system performs a little bit of everything but doesn't do anything in depth. HubSpot bills itself as "inbound marketing software," which implies it provides a number of capabilities, including marketing automation. This all-in-one strategy has the potential to be extremely convenient.
HubSpot, like Constant Contact, is ideal for small business owners, but where HubSpot outperforms Constant Contact is in the additional features it offers beyond email marketing. HubSpot is an excellent alternative if you're searching for a "all-in-one" platform that provides the fundamental functionality of multiple different marketing systems.
5. Userfox
Userfox is a new company in the marketing automation field that was recently bought by AdRoll. We're hoping that the combined strength of the AdRoll and userfox teams bodes well for the future of their product. And we know the userfox team is full of talented people because one of their co-founders previously worked with us at Woopra.
Userfox primarily works with technology firms, so if you work in that field, you'll be in excellent company. Userfox, like Customer.io, has a lightweight UI and is designed to send emails depending on events (rather than just pageviews), so if that's essential to you, userfox is a fantastic option. If you already use AdRoll, you might want to look into userfox, as the acquisition will almost certainly result in close integration between the two products in the future.
6. ActiveCampaign
ActiveCampaign's category-defining customer experience automation platform (CXA) enables over 130,000 businesses in 170 countries to communicate with their consumers in a meaningful way. The platform provides access to 500+ pre-built automations that combine email marketing, marketing automation, and CRM for effective segmentation and personalisation across social, email, messaging, chat, and text for organisations of all sizes. Over 75% of ActiveCampaign clients use one of the company's 850+ connections, which include Microsoft, Shopify, Square, Facebook, and Salesforce.
ActiveCampaign integrates with, and even improves, the best-in-class solutions you already use, eliminating waste and labour. The integrations increase the value of your ecosystem (pulling sentiment data from Zendesk into Salesforce, leveraging abandoned cart data from Shopify to create personalised recommendation emails, or triggering automations based on Calendly invitations.)
7. Aritic CRM
Aritic CRM and Sales Suite is a technology designed to improve overall performance and customer conversion by streamlining team collaboration. It enables businesses to build a customised brand-customer relationship and features a fresh, user-friendly interface. Aritic CRM enables firms to collect and categorise agreements into portfolios, then build tasks to serve as reminders of crucial dates.
Aritic CRM offers a sleek and user-friendly design. Its automation tools might help you make the most of your marketing efforts. Everything can be managed by teams from a single location.
8. Autopilot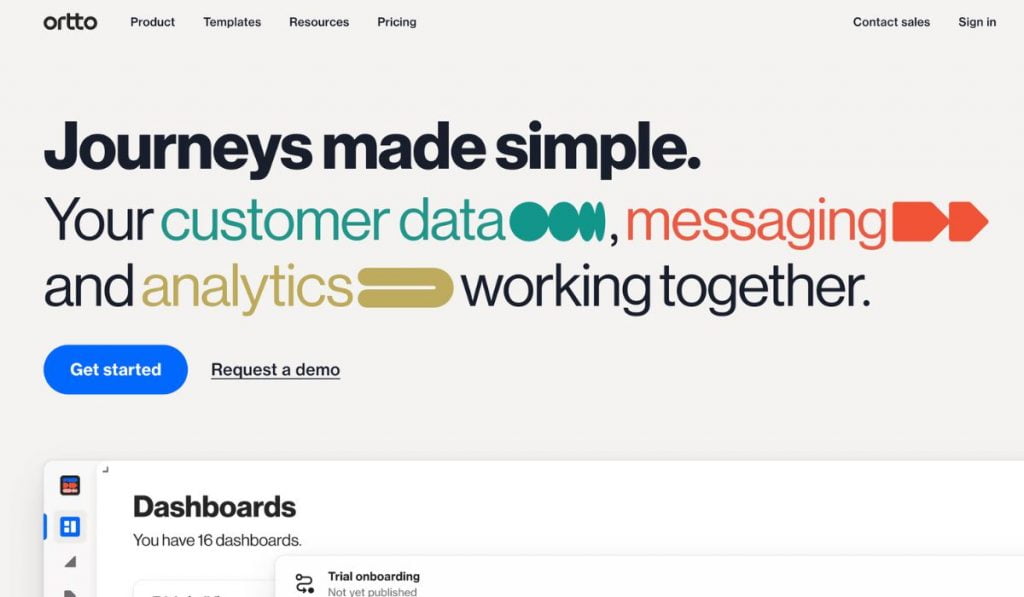 Autopilot is a simple and visually appealing marketing automation software that assists businesses in attracting, acquiring, and growing more clients. The built-in connectors of Autopilot with popular tools such as Salesforce, Segment, Twilio, Slack, GoodData, and Zapier make it simple to message consistently across numerous channels such as email, SMS, and physical mail.
The following distinguishes Autopilot's multi-channel marketing platform:
Drag & drop: A versatile drag-and-drop interface makes it simple to design customer journeys on the go, similar to Legos for marketers.
Best practises that are simple to share: Autopilot's sharable guides enable the first-time automation marketer to harness years of marketing automation best practises with a single click.
More than just email: With the help of Autopilot's API partners, you can easily include customised offline and mobile touchpoints into email marketing journeys.
Autopilot is a cloud platform that integrates best-of-breed technologies such as Salesforce, GoodData, Segment, Twilio, Slack, and Lob.
9. Klaviyo
What do smart direct-to-consumer brands such as ColourPop, Huckberry, and Chubbies have in common? They rely on Klaviyo to accelerate their expansion. Klaviyo is a growth marketing platform that enables you to provide more tailored experiences using owned marketing channels such as email, SMS, in-app alerts, and web.
And the numbers speak for themselves: brands have generated over $3.7 billion in revenue through Klaviyo in the last year alone. Developing deeper, more valuable customer relationships has never been easier. Every day, 67 brands migrate to Klaviyo for a reason.
10. Braze
Braze is a leading complete customer engagement platform that facilitates connections between consumers and the brands they care about. Global brands may use Braze to ingest and process customer data in real time, orchestrate and optimise contextually relevant cross-channel marketing campaigns, and iteratively update their customer engagement strategy.
Braze has been named one of Fortune's 2022 Best Workplaces in New York, Fortune's 2021 Best Workplace for Millennials, and Great Place to Work's 2021 UK Best Workplaces for Women. The headquarters of the corporation are in New York, with offices in Austin, Berlin, Chicago, London, Paris, San Francisco, Singapore, and Tokyo. More information can be found at braze.com.
Conclusion
In conclusion, the best marketing automation platform for a business will depend on the specific needs and goals of the company. Each of the platforms mentioned in this article has its strengths and weaknesses, and the decision should be based on factors such as budget, scalability, and integrations. By carefully evaluating the options, businesses can select the right platform that will help them automate their marketing efforts, improve efficiency, and drive growth. The right marketing automation platform can be a game-changer for any business and it is important to choose wisely.