Hope you are doing well! Let's Dive into a well-researched list of Top 10+ Seattle App Developers.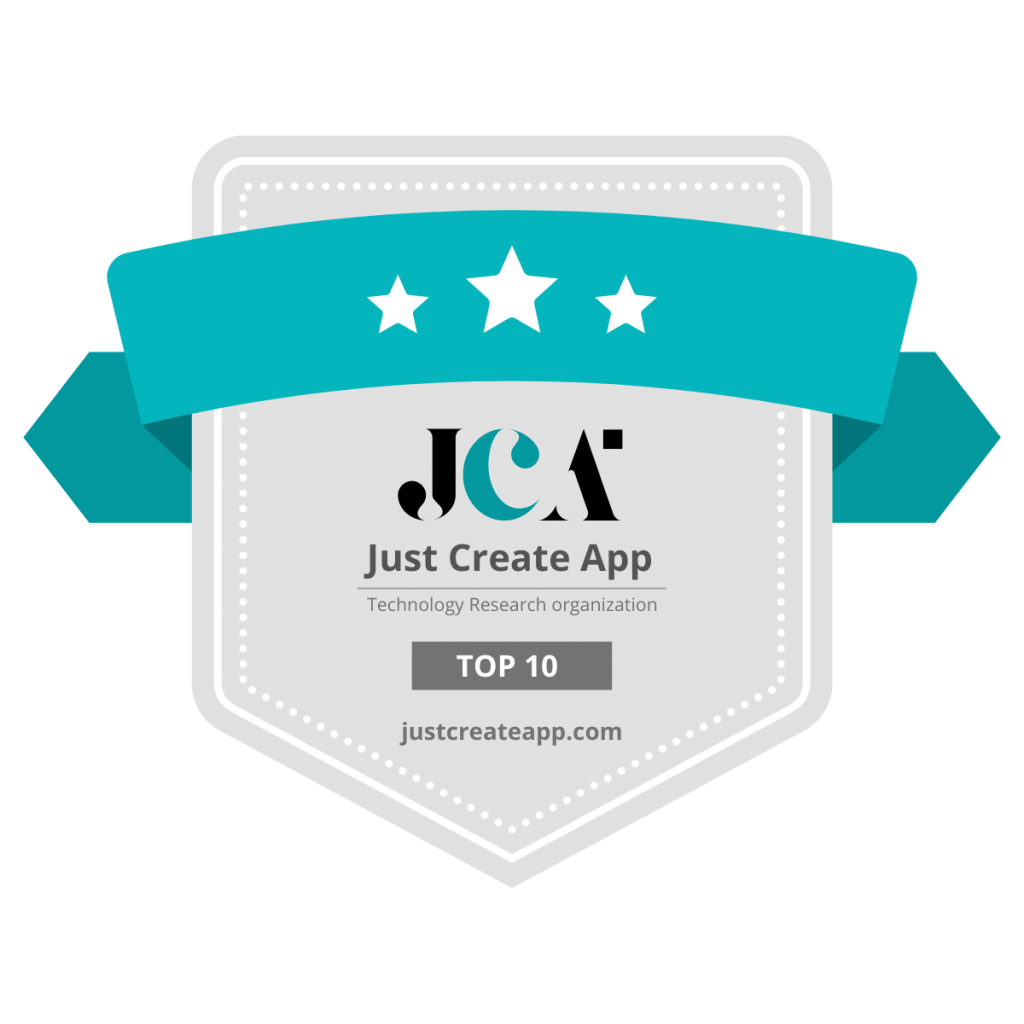 The Top 10 List Curated For You.
Pick the best from the list of Top Mobile App Developers in Seattle for your business. Our Experts have curated this list based on several parameters.
The greatest approach to building a business nowadays is through continuous mobile. Clients are increasingly reliant on their mobile devices as smartphone and mobile internet usage continue to rise. As a result, businesses need a mobile version of their services to keep in touch with their customers at all times. Nowadays, having mobile applications is nearly a need for companies.
Knowing the top mobile app development company in your neighborhood is a hard challenge. There are numerous mobile app development businesses in Seattle, WA, just like there are many IT companies. From the list of mobile app development companies in Seattle, we select the finest. You may simply select the finest mobile app developer in Seattle from the firms mentioned below and turn your ideal app concept into a reality. In a meantime, you can also check tech startup ideas for developing countries.
Top 10 Seattle App Developers in Seattle (2022-2023)
Let's take a close look at this list of companies who can help you in building a robust app for your business.
---
1. Mercury Creative
It is a digital company that assists businesses in encouraging client loyalty. They bring excellent design, technology, and market power to the table in order to establish and expand digital, marketing, and product strategy plans.
They give you specialized mobile app developers who create cutting-edge mobile applications for all operating systems at reasonable prices. They create user-centered, scalable mobile apps.
| | | | |
| --- | --- | --- | --- |
| Cost | Min. Project Size | No. Of Employees | Location |
| $150 – $199 | $25,000 | 10-49 | Seattle |
---
2. Montana Banana
They have earned the trust and respect of their clients after being on the market since 1996. Long-term connections and satisfied consumers have always been their primary objectives.
It's a Seattle-based mobile app development company that's been around since 1996. Experts at finding solutions, they use technology to help businesses achieve their many objectives. They have a tried-and-true system in place for keeping projects organized, within budget, and documented. They misunderstand design to mean a strategy.
| | | | |
| --- | --- | --- | --- |
| Cost | Min. Project Size | No. Of Employees | Location |
| $100 – $149 / hr | $25,000 | 10-20 | Seattle |
---
3. Lunarbyte
Lunarbyte has been used by well-known businesses all around the world for all of their web development needs. Seattle-based startup Lunarbyte was established with the goal of assisting companies in becoming their most user-friendly versions of themself.
Lunarbyte has been providing dedicated support to their customer ever since they realized they required a more powerful and effective plan to achieve their national goals. To help their client stand out in the digital sphere, they developed a plan that included honing the client's unique voice and enhancing their visual image.
| | | | |
| --- | --- | --- | --- |
| Cost | Min. Project Size | No. Of Employees | Location |
| $25 – $49 / hr | $25,000 | 2-9 | SEATTLE, WA |

4. Exo Agency
Exo Agency is expanding its award-winning suite of digital marketing services to other regions of the world, with the goal of assisting businesses in realizing their full potential. This group creates innovative, scalable marketing methods that have been shown to increase a business's profit, customer base, and overall growth.
When Pinnacle Foundation Repair initially contacted Exo Agency, they were having trouble with local search engine optimization. The team redesigned the client's website and began split testing after doing an audit of the site. They subsequently launched local service advertisements, PPC marketing, and search engine optimization initiatives to promote the fresh website.
| | | | |
| --- | --- | --- | --- |
| Cost | Min. Project Size | No. Of Employees | Location |
| $20 – $50/ hr | $1,000 | 2-9 | SEATTLE, WA |
---
5. Y-Designs
The team at Y-Designs specializes in both technology and the arts. They are committed to high quality and timely delivery. They are committed to high quality and timely delivery. They provide app store–prepared, effective mobile applications. They're pros at making top-notch apps on schedule and under budget. In addition to creating interactive websites, they also create full-fledged companies, mobile apps, and database systems.
Services: Mobile App Development, SEO, UI-UX Design, Web Design, Web Development.
| | | | |
| --- | --- | --- | --- |
| Cost | Min. Project Size | No. Of Employees | Location |
| $100 – $149 | $25,000 | 2-9 | SEATTLE, WA |
---
6. Blink UX
The Blink UX develops mobile applications and is headquartered in Seattle. They are a source of profound wisdom. They are honorable, creative, and work well with others. The customers have faith in them, and they have faith in one another.
They often show up for work because they enjoy their jobs and have enough opportunities to do so. Throughout the process of creating a product, they get insight into users' overt and covert needs, desires, and actions.
| | | | |
| --- | --- | --- | --- |
| Cost | Min. Project Size | No. Of Employees | Location |
| $150 – $199 | $25,000 | 50-100 | SEATTLE, WA |
---
7. Flower Press Creative Studio
Flower Press Creative Studio, based in Seattle, is a completely female-owned digital product design studio with customers such as Nike and Disney. Flower Press, which was founded in 2001, takes a unique approach to product design, which results in greater product insights for clients.
When Daitan Group, a large software company, contacted Flower Press about creating a modern and responsive site to highlight their key selling points, Flower Press developed a comprehensive and satisfyingly effective site that spoke to their core markets with professionalism and flair.
| | | | |
| --- | --- | --- | --- |
| Cost | Min. Project Size | No. Of Employees | Location |
| $25 – $50 / hr | $10,000 | 10-49 | SEATTLE, WA |
8. Ratio
Ratio identifies, designs, and develops cutting-edge software solutions, apps, services, and platforms.
Ratio is an industry-leading mobile app development company that collaborates with major businesses across the world to provide consistent mobile and web experiences. They supply cross-platform software that results in intuitive and well-designed user interactions across devices. They have a dedicated team that merges product strategy with engaging design and extensive technical knowledge to give their clients award-winning products.
| | | | |
| --- | --- | --- | --- |
| Cost | Min. Project Size | No. Of Employees | Location |
| $50 – $199 / hr | $25,000 | 50 – 249 | SEATTLE, WA |
---
9. Zazz
It's no surprise that Zazz has become so successful given that many large corporations trust the company's professionals to build their mobile apps. This Seattle-based company has been around for a while, so they know what they're doing.
One of Zazz's clients is an industry leader on a worldwide scale, and throughout their partnership, Zazz has offered specialized and comprehensive support. This encompasses a wide range of fields, from user experience design and user interface design to the visual identity of an organization as a whole.
| | | | |
| --- | --- | --- | --- |
| Cost | Min. Project Size | No. Of Employees | Location |
| $50 – $199 / hr | $25,000 | 10-49 | SEATTLE, WA |
10. UpTop
The digital expertise created by UpTop, a software development company, spans the spectrum from the web to mobile devices and beyond. In their free time, they like figuring out intricate solutions. They work hard to satisfy customers, employers, and coworkers alike. They're confident in their abilities and believe they can create your mobile app. They're expanding, therefore they need individuals who can think big and aren't afraid to put their ideas into action.
| | | | |
| --- | --- | --- | --- |
| Cost | Min. Project Size | No. Of Employees | Location |
| $100 – $149 | $25,000 | 10-49 | SEATTLE, WA |
---
Choosing The Right Mobile App Developers in Seattle
While the market is saturated with companies offering top-tier app development services, you may wonder which is the finest for you. No worries! We have created a list of top-tier app development companies for startups that provide superior mobile app development services.
Take a look at: Top Offshore Software Development Companies
But first, let's examine the criteria utilized to rank each app development company.
Company Rating Criteria
Size of the business
Cost-effectiveness
Total number of created websites
Multiple industries collaborated with
Company share of the market
Commentary gleaned from client reviews
Company Revenue
The annual pace of business expansion
Please See: Best Mobile App Development Companies in Houston
Additional Rankings Points for App Development Companies in Seattle
Accuracy in lifecycle management
Authentic track record
Responsive communication channel
App design standards
Expertise in UI and UX
Knowledge of technology
Conclusion
The above list includes all of the top 10 app development companies that businesses recommend when they require mobile apps. Each of these app development companies for startups has substantially influenced modern tech culture through their ingenuity and approach. Choose from the list of the best mobile app development companies that have the vision, intelligence, and sincerity to offer your business a significant boost.
FAQ's
How Do I Choose an App development company for my startup?
Examine their job portfolio, client testimonials, and website. Often, the finest app developer for you will have already developed apps for startups. Make sure to describe exactly what you're searching for so that you may receive more accurate pricing information. The more complex the app, the higher the cost.
What are the questions you should ask an app development company?
Do you cover all stages of the development process? What app do you create natively? Do you update regularly the development process? How does your clients' app development testing normally go? Have you ever worked on a project like this before?