Beloved by customers and instantly recognizable iconic brands have etched themselves into our collective consciousness. The golden arches evoke thoughts of McDonald's, while the red bullseye effortlessly signifies Target. Even Doritos, with their long-standing presence, no longer need their name on the bag. The red bag means nacho cheese, while the blue is a signature of cool ranch.
50% of consumers are more likely to buy from a company whose logo they easily recognize.

GaggleAMP
Creating such brand awareness requires significant time and investment, but companies of all sizes and sectors can increase their brand recognition and reap the accompanying benefits. The more positively distinctive your brand becomes, the greater your potential to retain and attract customers, ultimately, business sales.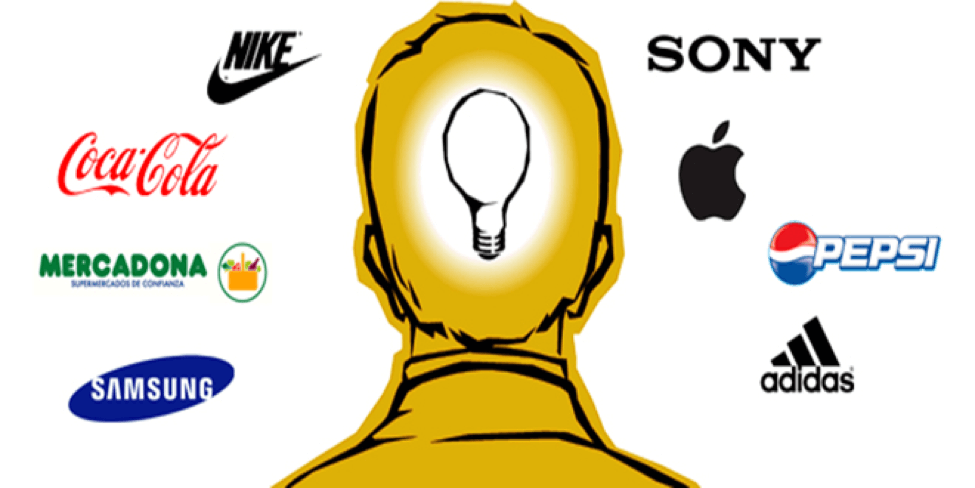 How To Increase Brand Awareness?
#1 Be Consistent in Telling Your Story
What are the fascinating tales you can share about your identity, values, and the influence you're creating? First and foremost, captivate and maintain consistency in narrating that story in experiential environments. Second, prioritize engagement over outreach. Third, dedicate yourself to cultivating relationships rather than focusing on any particular campaign. Lastly, aim for depth instead of breadth, cultivating advocates instead of just disseminating information.
Also read Cost Optimization: Key Steps for Running a Lean and Efficient Business
#2 Think Omnichannel
Are you presenting yourself in the best way? To ensure maximum exposure to your target audience, it is crucial to implement a comprehensive marketing strategy that reaches people through various channels. This entails planning social media posts for all relevant platforms, maintaining consistent publishing frequency, and ensuring consistent brand messaging across all touchpoints.
Consider exploring alternative platforms like podcasts, in addition to expanding your presence on typically overlooked platforms such as TikTok, Reddit, and Quora. To make a recognizable product, try to negotiate with other networks about promotions or other marketing events. The fax app will help you with this, through which you can send your proposal to any company in your region. Let me guess, do you think "Can I fax on my iPhone from a regular fax?" Yes, online fax allows you to send and receive faxes, as well as store them digitally.
#3 Introduce a Practice of Constant Good Deeds
Implement continuous altruistic initiatives to contribute to society. Select a cause that aligns with your company's values and mission. By giving back, you will make a greater impact and raise awareness of your organization. Additionally, your employees will feel more engaged and proud to be part of your company, attracting exceptional talent who aspire to work for you.
Also read: Outsourcing Marketing for Small Business: An Introductory Guide
#4 Host Events
Years ago, companies discovered that events with large crowds or televised coverage were excellent opportunities to promote their brand. From massive signs and electronic scoreboards to t-shirts, banners, and water bottles, brand names appeared on various items.
Deciding how to sponsor an event has a significant impact on exposing your brand to a broader audience, potentially attracting customers and supporters. Moreover, it establishes a connection between your company and the event, signaling shared values and interests. By sponsoring the right event, your brand can experience multiple benefits. It fosters goodwill between the sponsor and the event organizer.
#5 Understand Your Target Group
Gain a thorough understanding of your target audience. Identify the problem you aim to solve and highlight the benefits of your offering for the customer. Emphasize the value and how it enhances their life. Differentiate yourself from others and establish a connection to your brand. Keep it simple and consistent. Utilize brand ambassadors, influencers, and social media to create an impactful SEO strategy.
You may also like reading 4 Tips for Creating a Strong Brand Identity
#6 Publish Content Regularly
To gain recognition, it's crucial to publish. Whether it's blog posts, articles, or quick tips, putting your work out there attracts attention. People are drawn to those who have a presence and perceive them as experts. Nevertheless, some clients prefer not to write. In such cases, we explore the idea of hiring a writer and offer guidance on finding the right service. By demonstrating your expertise through writing, you can expand your brand.
#7 Encourage Customers to Leave Reviews
We actively seek feedback from our clients to gauge their perception of us, our brand, and our work. Our consistency across all platforms is paramount, particularly on LinkedIn where most of our corporate clients are present. We strive to convey our brand through our social media messages just as effectively as we do in our one-on-one client interactions.
Also read: 5 Top Brands SWOT Analysis – How Can Entrepreneurs Use SWOT Analysis?
#8 Interact With Followers
To help my clients expand brand awareness, I focus on fostering a community by directly engaging with their followers. I encourage and reward referrals, word-of-mouth recommendations, and client testimonials. Building a trusting and authentic follower base is key, so make the most of social media channels to maximize engagement.
Conclusion
Your brand awareness is directly related to your company's revenue. Most buyers will be more willing to choose a product from a company they are familiar with. If it has a good reputation, all other things being equal, this product or service will be in much greater demand than its counterpart from an unknown brand. But developing recognition is not easy, it is an ongoing process. The steps to achieve it are described above.